Intelligent Agents, Computer Generated Forces Units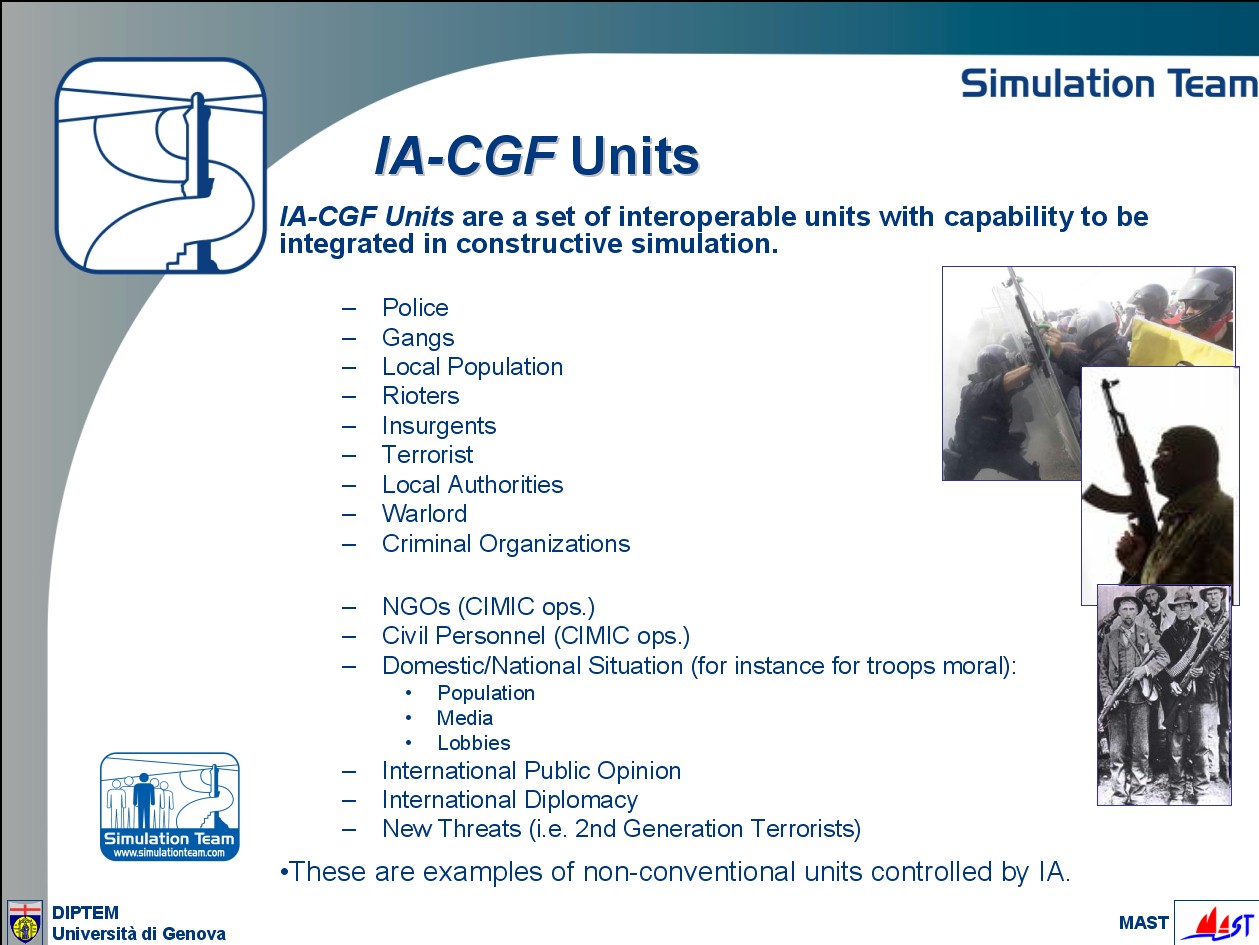 ---
IA-CGF Units are a set of interoperable units with capability to be integrated in constructive simulation.

Police
Gangs
Local Population
Rioters
Insurgents
Terrorists
Local Authorities
Warlords
Criminal Organizations
NGOs (CIMIC ops.)
Civil Personnel (CIMIC ops.)
Domestic/National Situation (for instance for troops moral):
Population
Media
Lobbies
International Public Opinion
International Diplomacy
New Threats (i.e. 2nd Generation Terrorists)

These are examples of non-conventional units controlled by IA.
---
Back to Project Home Page