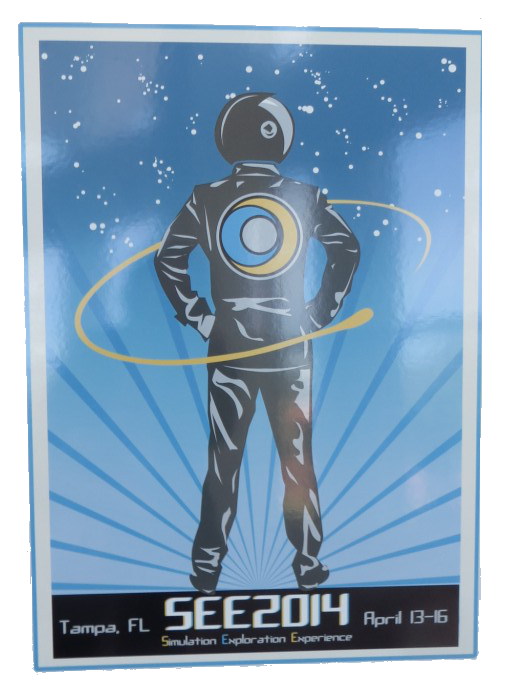 <!a href="smackdownposter3.pdf">Simulation Exploratory Experience (since 2014)
SEE, Sofia - May 8-10, 2018
I3M, Barcelona - September 18-20, 2017
I3M, Cyprus - September 26-28, 2016
SpringSim, Pasadena, CA, USA - April 3-6, 2016
I3M, Bergeggi, Italy - September 21-23, 2015
SpringSim, Alexandria, VA, USA - April 12-15, 2015
WAMS, Istanbul, Turkey - September 16-19, 2013
I3M, Bordeaux, France - September 10-12, 2014
SpringSim, Tampa, FL, USA - April 13-16, 2014
SEE Demonstration in Genoa University
March 21 , 2019, 15.30-17.30 Simulation Exploratory Experience:
Add your System to Space Base Operations

SEE2019 Demonstration allows to observe interactively advancede models interoperating respect Space Base Operations. During the demonstration the Simulation Team Labs at Genoa University will be connected with NASA and other Universities and will simulate spaceguard systems against asteroids, satellite networks, exploratory rovers, astronauts, space base infrastructures, space logistics, shuttle systems, mining solutions etc. SEE (Simulation Exploration Experience) is an initiative coordinated by NASA in collaboration with major Universities all over the world and with Scientific Associations (eg Liophant, Simulation Team, SCS) devoted to create an High Level Architecture Federation of simulators to reproduce space base activities.

SEE Pictures & Info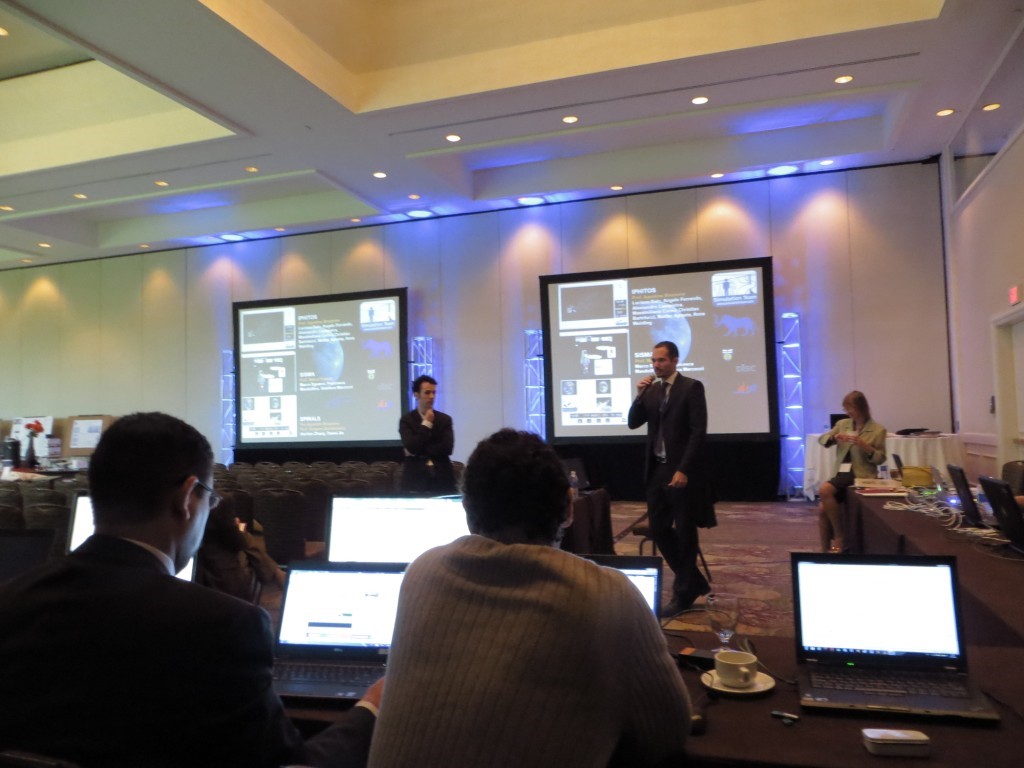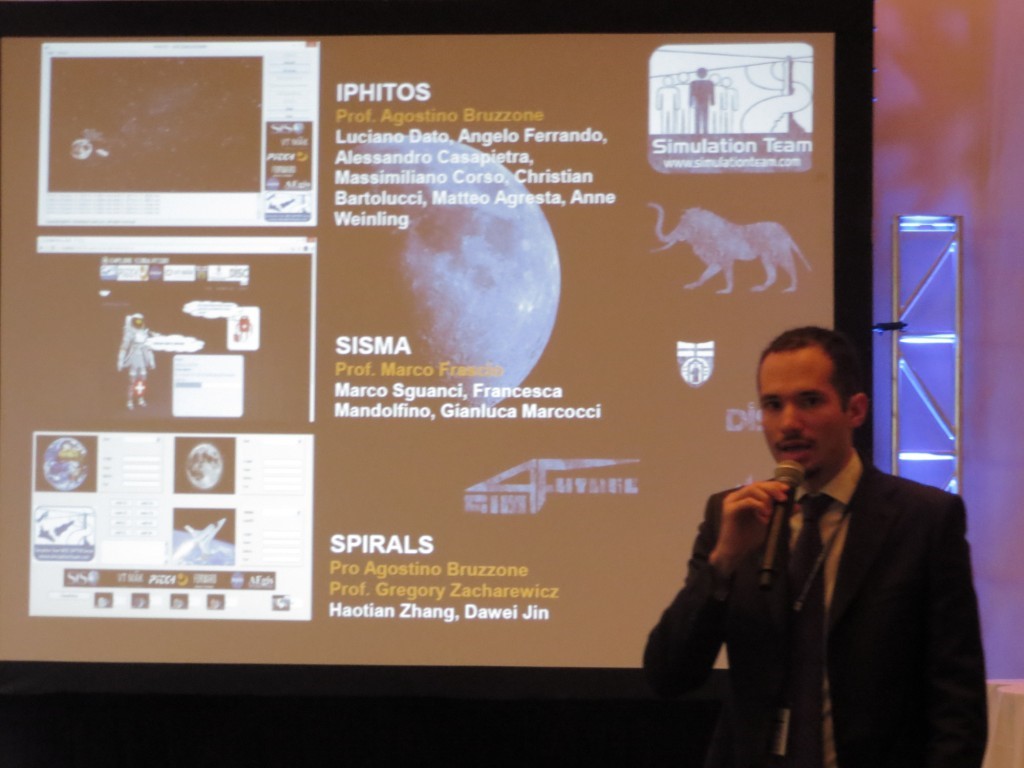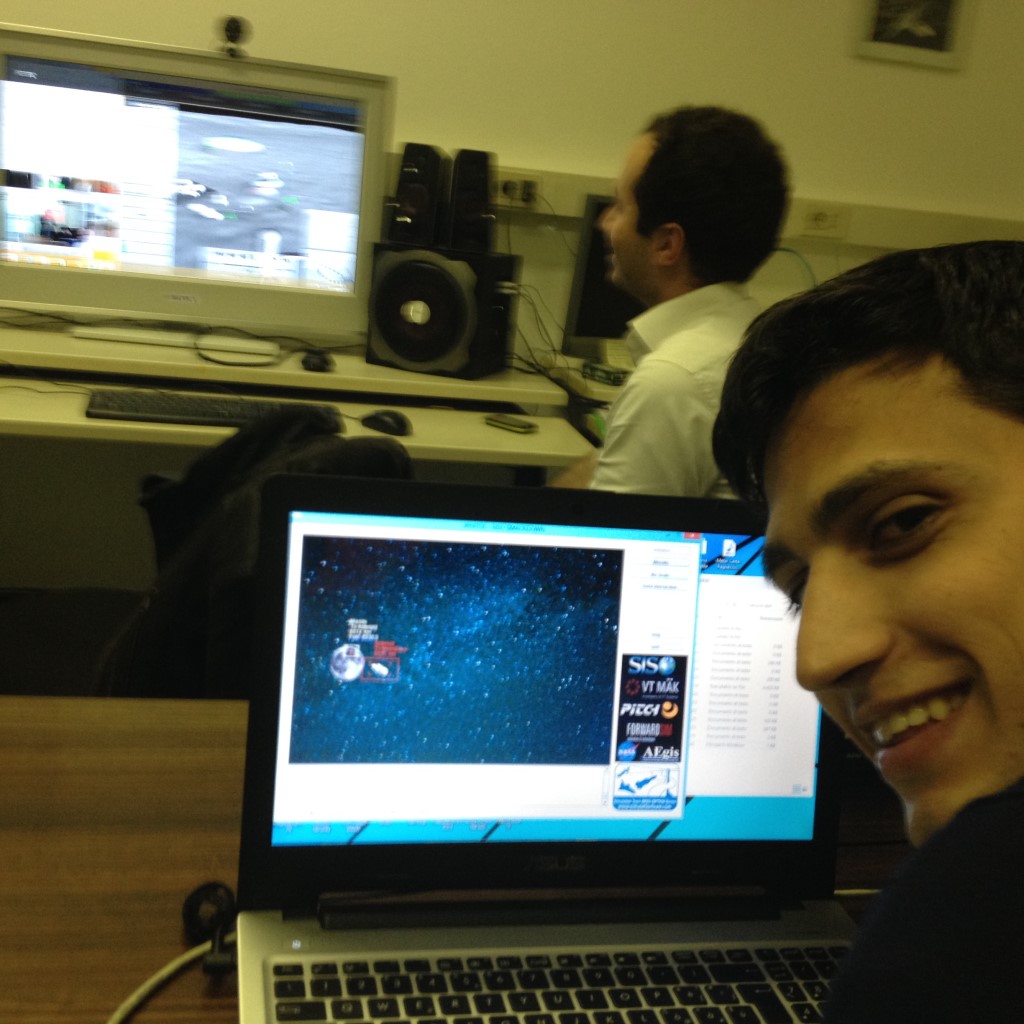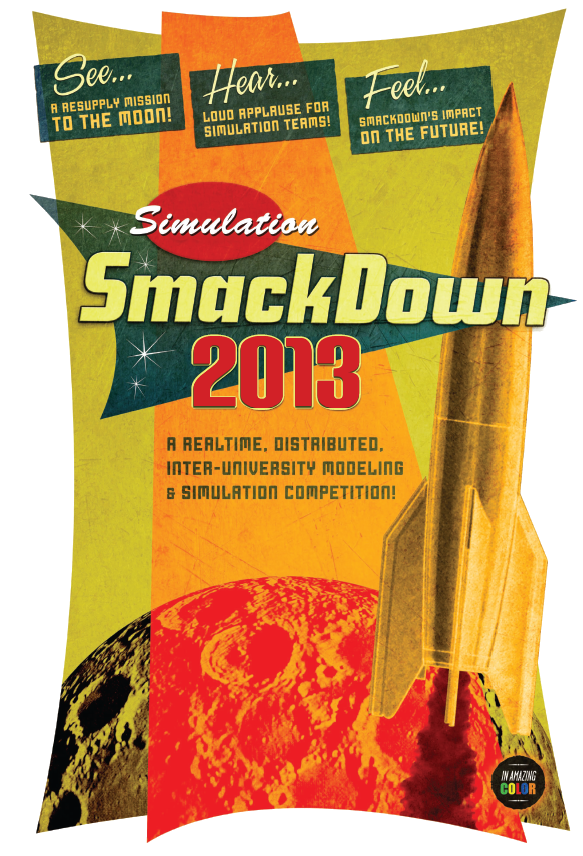 <!a href="smackdownposter3.pdf">SmackDown from 2011 till 2013
WAMS, Buenos Aires, Argentina - November 24-27, 2013
I3M, Athens, Greece - September 25-27, 2013
Summersim, Toronto, Canada - July 7-10, 2013
ITEC 2013, Rome, Italy - May 22-23, 2013
SpringSim, San Diego, CA, USA - April 6-10, 2013
WAMS & CAX Forum, Rome, Italy - September 24-27, 2012
I3M, Wien, Austria - September 19-21, 2012
SpringSim, Orlando, FL - March 26-29, 2012
I3M, Rome, Italy - September 12-14, 2011
Smackdown Pictures & Info